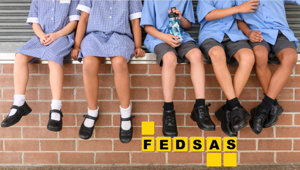 It appears that the government will handle the second round of public consultation for comments on the controversial BELAB legislation with the same disdain as the first round.

"The notice of public consultations in Mpumalanga was sent to role-players in this province on Wednesday (15 November 2023). The first session is scheduled for 23 November 2023. It is exam time and parents, guardians and teachers are focused on learners, as it should be. As with the first round of public consultations earlier this year, the government's handling of the sessions creates the idea that they attach no value to it," says Dr Jaco Deacon, CEO of FEDSAS (the Federation of Governing Bodies of South African Schools).
BELAB, the Basic Education Laws Amendment Bill, has been mired in controversy from the start. It is characterised by serious deficiencies that hold drastic implications for the education sector. Several groups and organisations have already indicated that they will challenges the constitutionality of BELAB in court. "FEDSAS has also appointed a team of legal experts to take the matter to court," says Deacon.

Deacon says several provinces started with their processes even before the amendment bill has served before the National Council of Provinces. "FEDSAS is again calling on the public to make their voices heard. Each opinion counts, even if it is only later during possible legal proceedings. School communities should retain the right to decide on the language and admission policies of schools."

Deacon says thirty years of poor education management, especially at provincial level, has shown that the alternative will destroy what is still working in the school system. "Good schools will be forced to accommodate a number of learners far above the school's capacity. Sudden changes to language policy will double the workload of teachers. It is unavoidable that this will have a negative impact on quality education."
FEDSAS is asking role-players and the public again to participate in the public consultations. "Do not assume that this process has progressed too far for your participation to have any impact. Public pressure has forced the Portfolio Committee on Basic Education to include thousands of additional public presentations and contributions. This is now a matter of record and can be used in legal proceedings. The same goes for this round of participation. Unfortunately, politicians are treating the public consultations as a referendum (which it is not) and numbers are important to them. Parents and school communities should therefore show up in numbers so that their voices can be counted."

FEDSAS has built its three decades' worth of dedicated support and expertise on the concept of public schools. "With the drafting of the Constitution a decision was made to move away from state schools and that South Africa will have public schools that belong to the communities where these schools are located. This is the embodiment of democracy and South Africans should fight tooth and nail to protect this."
FEDSAS will continue to use the organisation's internationally renowned expertise to make quality education available to every child in South Africa.