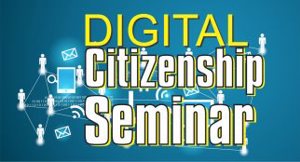 The aim of Digital Citizenship 2015 is to help your school to plan for the next step on your technology journey. Last year we provided information to help you draft a unique technology plan for your school. This year we will provide practical advice, information and we will demonstrate how a technology school can function.
We can only accommodate 150 people.
Cost is R250 per person with a total of R600 (for a maximum of 5 people) per school. For non-member schools the cost will be R450 per person.
Who should attend?: Principal / Deputy Principal, SGB member (IT / Finances), IT "champion" of school.
Register by on the website by going to Events or contact your provincial manager.